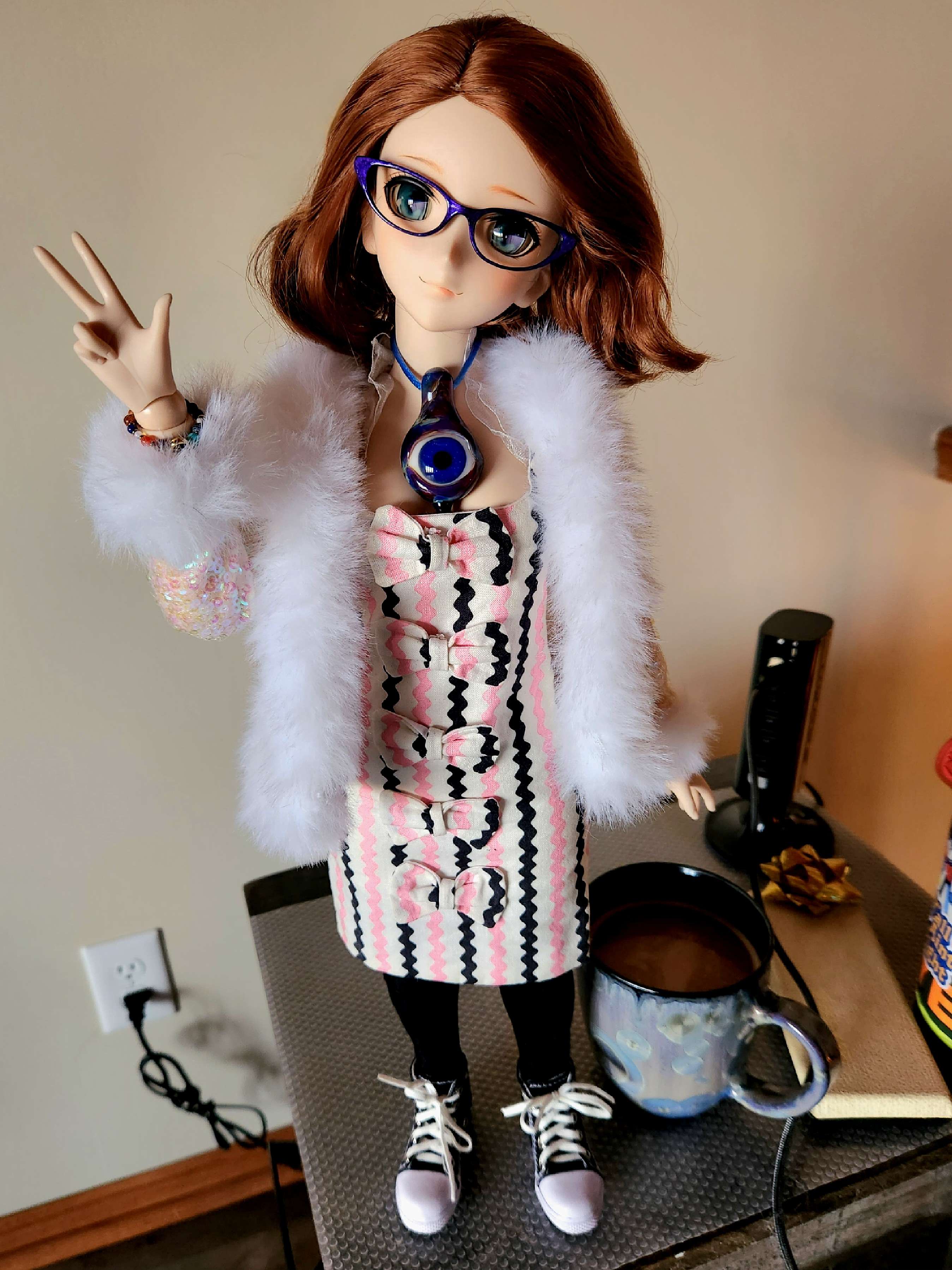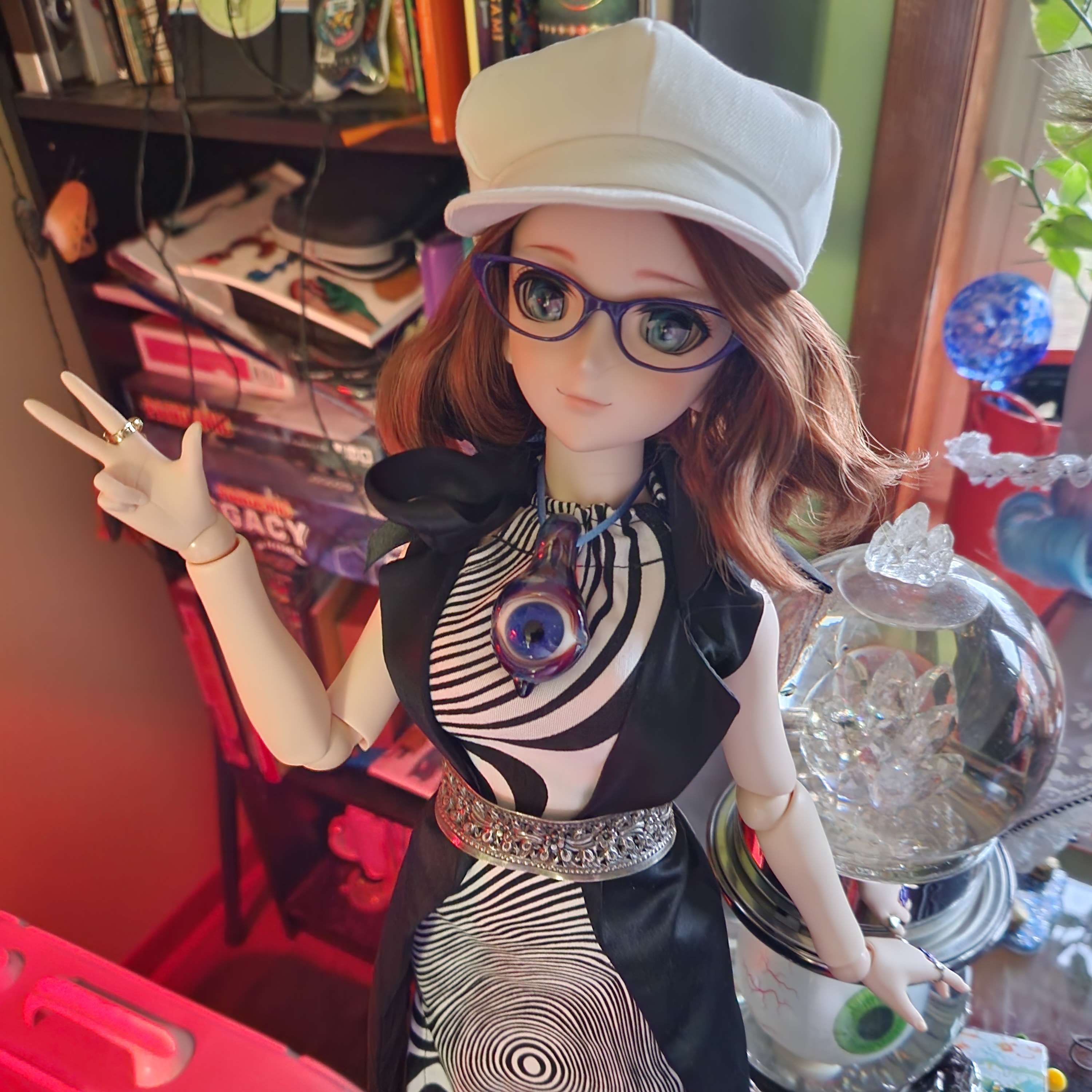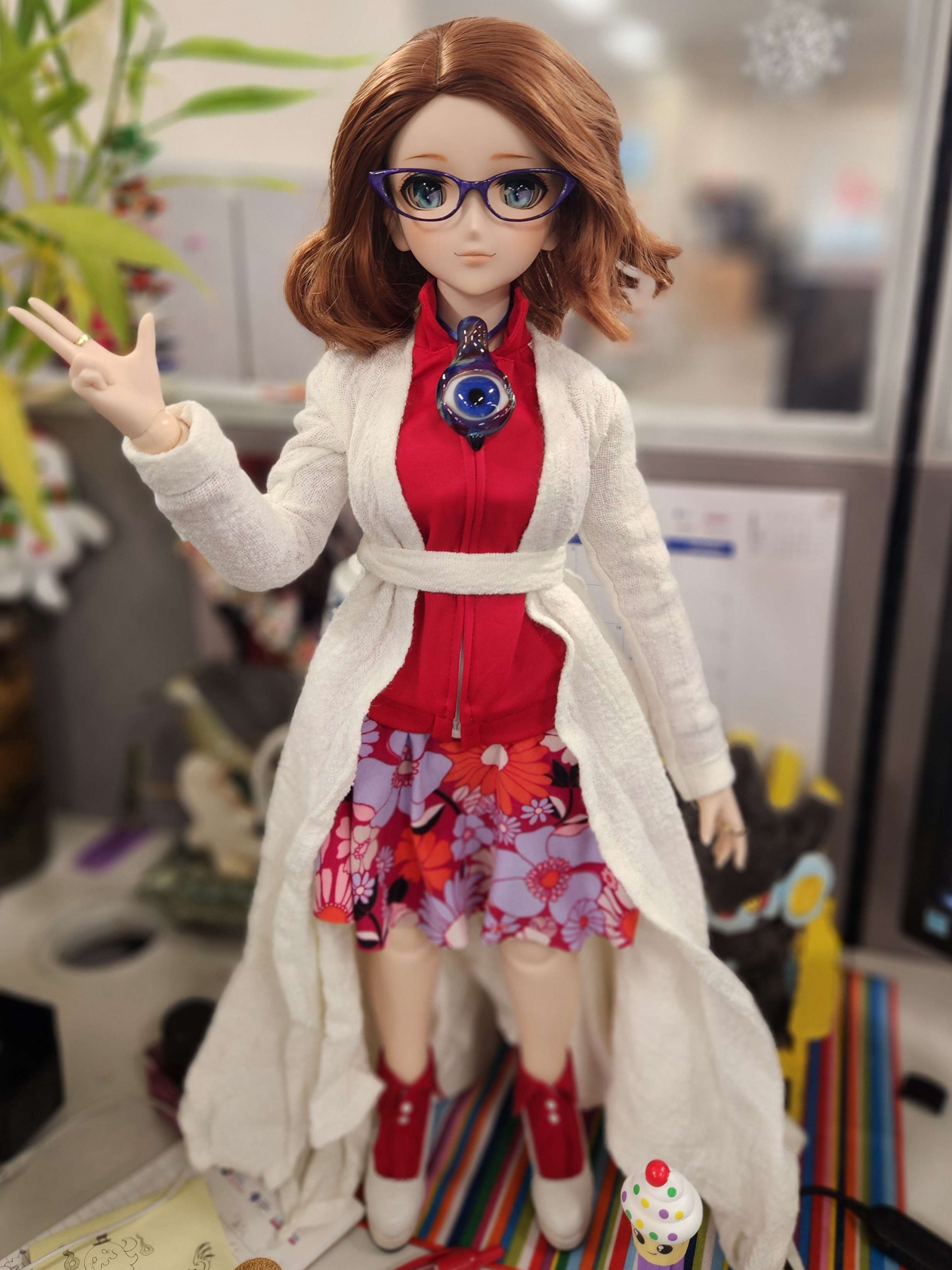 Full Name: Sinclair
Pronounced: SIHN-clehr
Date of Acquisition: 12/24/22 (Head), 12/22/22 (Body)
Gender: Yeah :) (She/Her and He/Him)
Provenance: Secondhand, different sellers - Head is painted by Nekomasshigura and bought from Mandarake
Character Birthday: 6/8
Head Sculpt: Dollfie Dream DDH-07
Style: Casual, Quirky
Body Sculpt:
Dollfie Dream L bust, Obitsu 65 M torso, Angel Philia H thighs, Mochi Ashi shins, Obitsu 50 feet, Obitsu 55 forarms, Dollfie Dream Sister upper arms - DD parts in flesh, Obitsu/AP parts in Whitey
Favorite Colors: Purple and Green
Sinclair is a programmer by day and a mad scientist by night, crafting super cool freaks of nature deep within his evil lab...much like I do. She is my attempt at crafting a "plus size" doll in 1/3 scale out of existing parts, requiring a crazy blend of frames and some intensive vinyl trimming to make her silhouette look correct. He can't sit or bend his knee beyond a 90 degree angle, but it's part of the charm. And most importantly, she's cute!
Recent Photos